JavaScript
Angular.js
React.js
Ionic
Node.js
Electron.js
HTML5 APIs
Webpack
Chrome extensions
TypeScript/ES6
PHP
Symfony
Laravel
Wordpress
Databases
MySQL
MongoDb
Firebase
PostgreSQL
Redis
Cassandra
Spark
GraphQL
Mobile
React Native
Ionic
Swift
Objective C
Java
Kotlin
Flutter
AI/ML
Keras
Tensorflow
Scikit-learn
NumPy
Testing
Manual
Automation
Design
Function
Security
Performance
Education
Online education allows people to be flexible about learning on their own schedule. It provides access to various video courses, learning materials and guides. From the other side teachers can create content, which could be used during the learning process. Software can automatically evaluate results and give feedback about quality of knowledge and further steps to improve.
Healthcare
Health software plays important role in the processes of collecting, organizing, recording and storing medical information. Except of HIPAA and strict compliant algorithms it might have highly demanded features, such remote video consultations, transportation booking, insurance and attorney relations management, as well as health tracking and appointments management.
Machine learning
Machine learning is a subset of artificial intelligence in the field of computer science that often uses statistical techniques to give computers the ability to "learn" (i.e., progressively improve performance on a specific task) with data, without being explicitly programmed. Usually they require a lot of preparation work to be done and a lot of time is being spent on ML models training and evaluation.
Services booking
Booking services software provides an online reservation system or booking opportunities for any business which needs scheduling and managing their bookings. It can be a tour, cleaning service, doctor or lawyer appointment. Such systems usually include payment gateways integration, interactive maps and various near-realtime communication instruments, like video, audio and text chats.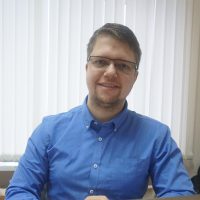 Yury, CEO
Leads IdeaSoft, has more than 10 years of technical background. Could live in a tent in a deep forest, but the world of technology is calling.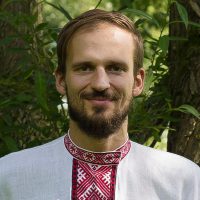 Yaraslau, CBDO
Speaks 5 languages, including Dutch, English and Chinese. Teaches breakdance to children at his spare time.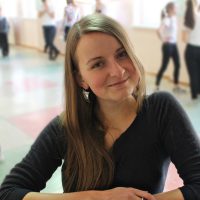 Yauheniya, HR Director
Talented professional, who has a great background in NGO sector and event organization.
Taking responsibility for every project we are working on brings happiness to our customers and make them feel more comfortable and relaxed.
IdeaSoft knows what it takes to make a startup succeed. It was really easy to communicate with them from day one. And, they are a young and modern company, which I really like and appreciate.

Tony Fawaz., Enterpreneur

Actually, my favorite thing about IdeaSoft is that they're not afraid to give feedback and discuss ways of improving processes.

Wachtang B., Director, Business Development at Visa Commerce Solutions Gmbh